Year Round Sunshine!
Average Temperature 25°C
Welcome to our private family villas on the beautiful Canary Island of Fuerteventura.
!! New !!
Child Safe Pool Cover
Warmer Swimming

Hot Tub and Air-Conditioning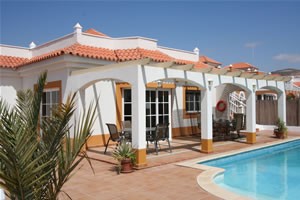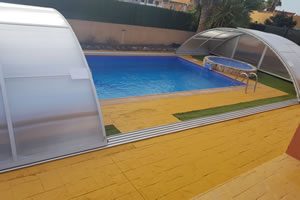 Private Family Villas in Fuerteventura
For considerably less than the cost of a package holiday, a party of up to ten can book any of our family villas with a private pool. Spend your holiday in these luxurious surroundings just outside the resort of Costa Caleta.
Each holiday villa is detached and has its own private heated and covered swimming pool.  Additionally, Villa Nicola and Villa Laura have separate childrens' pools.
For that extra touch, each villa has a hot-tub for your relaxation and enjoyment.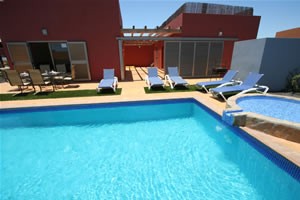 For more information about our private Villas in Fuerteventura, click here to view the individual villa listing.